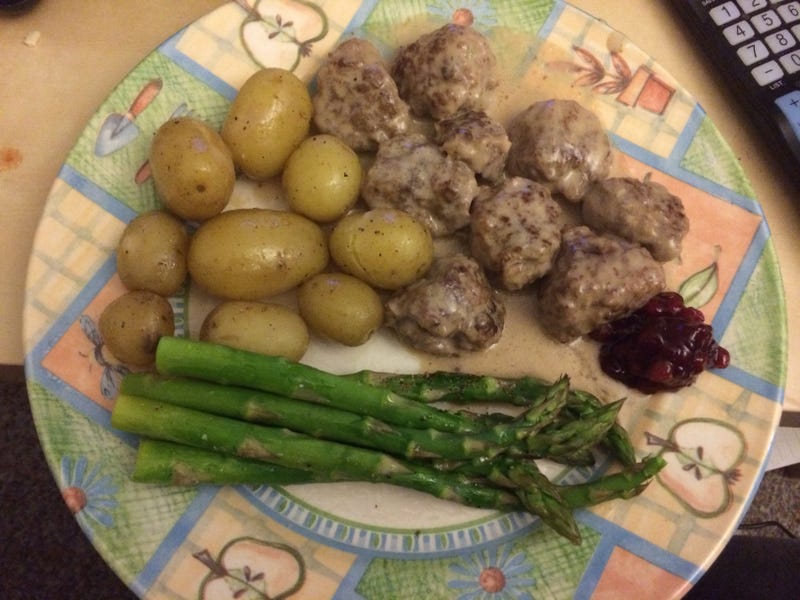 Tonight I made McStabbyPants' Norwegian meatballs for dinner and omgomgomg they're amazing!
I was lucky to find actually lingonberry sauce in my grocery store, but you could definitely substitute cranberry sauce or currant jelly as suggested.
Has anyone else cooked from the book? I'm looking forward to making Chritter's Tetrazzini next.